The automatic revolving doors are best suited for use in buildings that large and continuous visitors entering and exiting all day.So they are particularly popular in office blocks, hotels, and shopping centres. In addition, supermarkets often request custom automatic revolving doors that are large enough to accommodate shopping trolleys.
  There are two reasons for the popularity of the automatic revolving door :
  First, the automatic revolving door is the best way to control the speed of entering the building.
  The second major benefit of automatic revolving doors is that they serve to completely eliminate draught. Whether open or closed, these doors can save on energy and reduce heat loss, whilst ensuring a uniform climate inside the building. This is especially useful if you employ doormen or reception staff, who often have to put up with unpleasant chills during the colder months.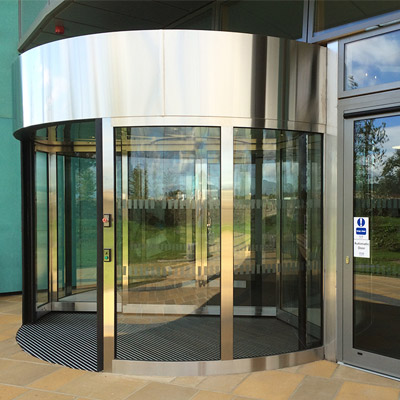 For more information,contact us via our website www.entransolution.com.